Last night Mike watched the kids so I could have a night out with Amber, and when I got home this little girl was up waiting for me.
Christmas pjs and all. Oh how I love that cute face!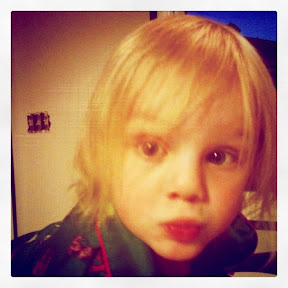 And I woke up to this sweet boy this morning. What a happy day!
Posted using BlogPress from my iPhone