We spent the first month and a half of owning our house working on the inside of our house and now the last two months have been spent working on the outside.
Some of grandpa lee's flowers survived! They are beautiful, if only Claire and Noble could stop picking them.
Here is our herb garden, Mike's pet project
Still lots to do, but making some progress.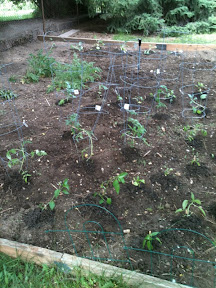 - Posted using BlogPress from my iPhone